We may well be on the path to World War Three, with "Achilles' heel" vulnerabilities that invite nuclear attack
While it is not getting much mainstream media attention, Russia clearly has China's support for the invasion of Ukraine, and Iran and North Korea are also part of this dangerous alliance. The Ukraine invasion and Russia's current high state of nuclear alert raises the risk of nuclear war, but it is China invading Taiwan that possess a much greater risk of nuclear attacks on the U.S. mainland. China has been absolutely clear that they regard Taiwan as their territory and they will take it back. Past commanders of U.S. Pacific Command have warned that they have been making all the military improvements needed to retake this Island, the world's leading source of advanced computer chips.
A Russian nuclear attack on the U.S. remains highly unlikely, but they can easily and quickly assist North Korea in launching a high altitude nuclear detonation over the U.S. that could take down our fragile electric system for a year or years, killing most of our population.
We may well be returning to an era of might makes right, with global alliances of countries that oppose U.S. domination and insist on controlling "their" regions and surrounding nations. The U.S. used to be feared as a nation that would use its nuclear weapons to stop such aggression, but we have abandoned the intention and capability to fight with battlefield, tactical nuclear weapons while Russia and China have continued to improve their superior capacity to fight and win with nuclear weapons. Our high tech weapons are dominant in a conventional weapons fight, vulnerable to instant failure when nuclear weapons EMP detonations fry unprotected chips. Our Strategic Nuclear Forces are hardened, but the vast majority of our military is dependent on computers and weapons that are easy, tempting targets in a nuclear war. I used to serve in Strategic Air Command, and U.S. Strategic Command, and have a PhD from Harvard University on battlefield nuclear war-fighting. In the past decades, with anti-nuclear advocates in Congress, the U.S. has abandoned its ability to fight with tactical nuclear weapons.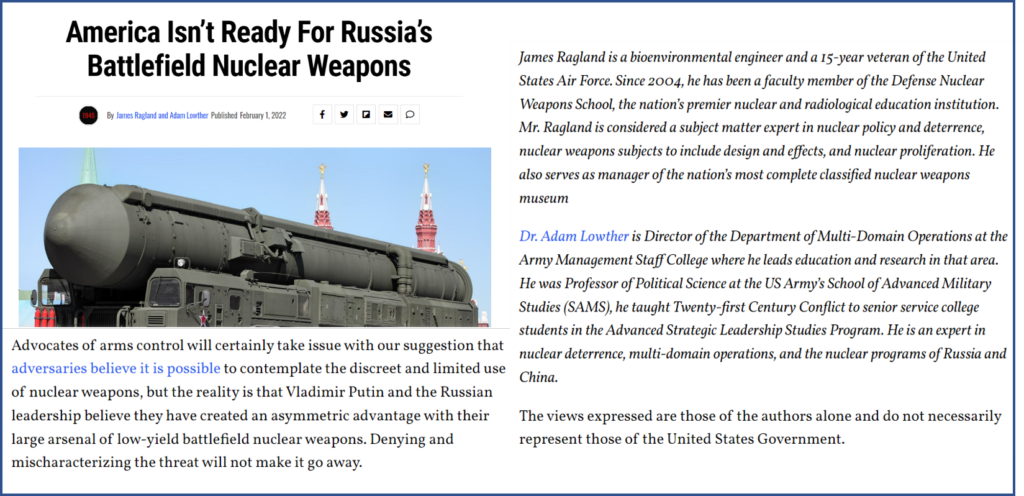 Indeed, we have two big Achilles' heels: the EMP vulnerability of our fragile domestic electric grid, and our high tech conventional weapons that are not backed up with battlefield nuclear war fighting capability. The U.S. military can be defeated by Russia or China in a nuclear campaign. This vulnerability invites nuclear attack on the battlefield that could easily escalate to strategic nuclear exchanges on our homeland and long term loss of the electric grid that could kill the majority of Americans according to former CIA Director Admiral James Woolsey who led a Congressional EMP study.
For additional Threat Updates and Preparedness, Security Information, "Follow" Fortitude Ranch CEO Drew Miller's articles on Medium.com
Medium.com is an online site for analysts and writers to post articles tagged to subject areas of interest for readers. FR CEO Dr. Drew Miller recently posted recommendations on how Ukraine could bolster their defense and receive NATO support in a manner that Russia cannot claim is an offensive threat.
There is no cost to join Medium.com and read articles. If you press the "Follow" button you will get email notifications of Col Miller's posts that may interest you.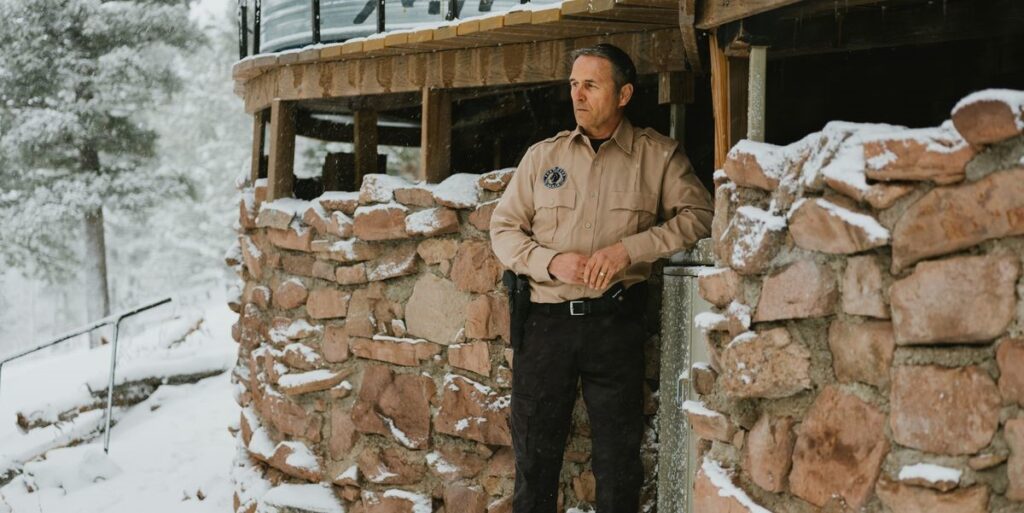 Fortitude Ranch COO Steven Rene participates in Ukrainian crisis and current topic discussions on Tim Pool show
COO of Fortitude Ranch and Survival Housing Steven Rene spoke with Tim Pool about the threat of war in Ukraine and the need for people to have a membership with Fortitude Ranch or set up their own preparations by consulting with Survival Housing. Here is the link to the podcast.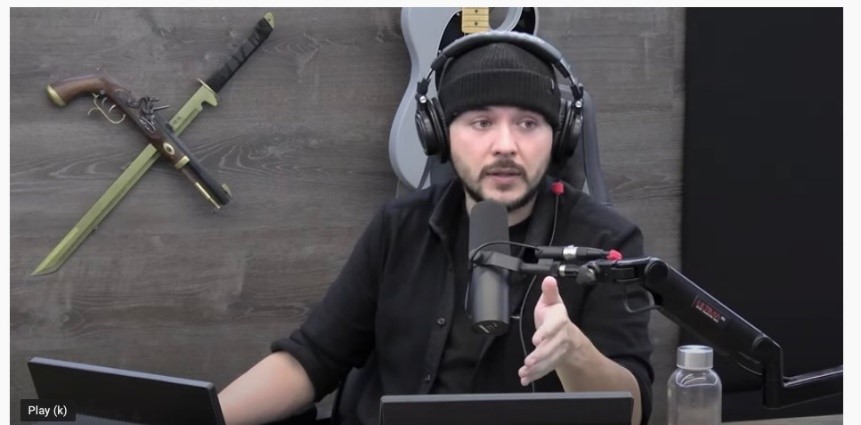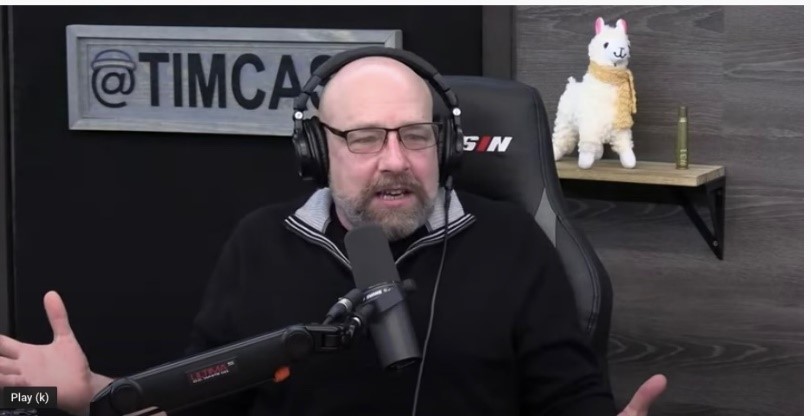 Top 10 reasons to join Fortitude Ranch
Real Life Insurance Not a payment if you die, but a survival community that keeps you and family protected, safe, and alive.
No cost Vacation and Recreation Fortitude Ranch is a survival community in bad times, and a free place to stay for vacations and recreation in good times. "Prepare for the Worst, Enjoy the Present" is our motto.
Affordable A long term Spartan membership provides protection and recreation benefits as low as $1,000/person annually for long term membership.
Professional, Friendly Staff Ranch Managers are former military, with essential survival skills and leadership experience. Our friendly staff working with members who all contribute in a collapse, ensures we all survive in good shape and spirits.
Sustainable We don't just stockpile food, we have farm animals, gardens, hunting and fishing, solar/gas/wood energy, and means to survive a long collapse disaster.
Country Club membership benefits In good times, Fortitude Ranch is a place to vacation and recreate, with a country club membership style of up-front payment and quarterly dues.
Shooting Ranges at all our locations, free for member use.
Friendly Guard Dogs who protect our chickens and farm animals and entertain our members.
Confidential We will never divulge member names.
Ultimate Protection No other private survival facility is staffed and equipped to deal with all the threats we face and keep you not just alive, but in good health and spirits. You can't hide forever in a collapse, you must be able to defend yourself or your stockpiled supplies just make you a tempting target.
Prefer to run your own Survival Community? Survival Housing and Consulting can help
Survival Housing LLC offers help in choosing and buying survival housing to best fit your needs, and consulting to ensure you cover all the critical issues and can build a survival community that survives.
We offer survival consulting for individuals or groups looking to start or upgrade their capabilities to survive a national crisis or collapse. We also offer housing solutions through our partners providing Tents, Tiny Homes, Container Homes, and Log Homes for shelter during such an event.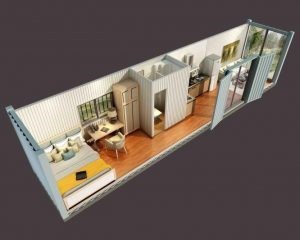 Whether you are looking to hunker down in place or set up a bug out location we can assist you in the planning and implementation of long-term survival. It is one thing to be prepared for a short-term event like lasting out the effects of a hurricane however, long-term survival is a complex situation dependent on a myriad of factors.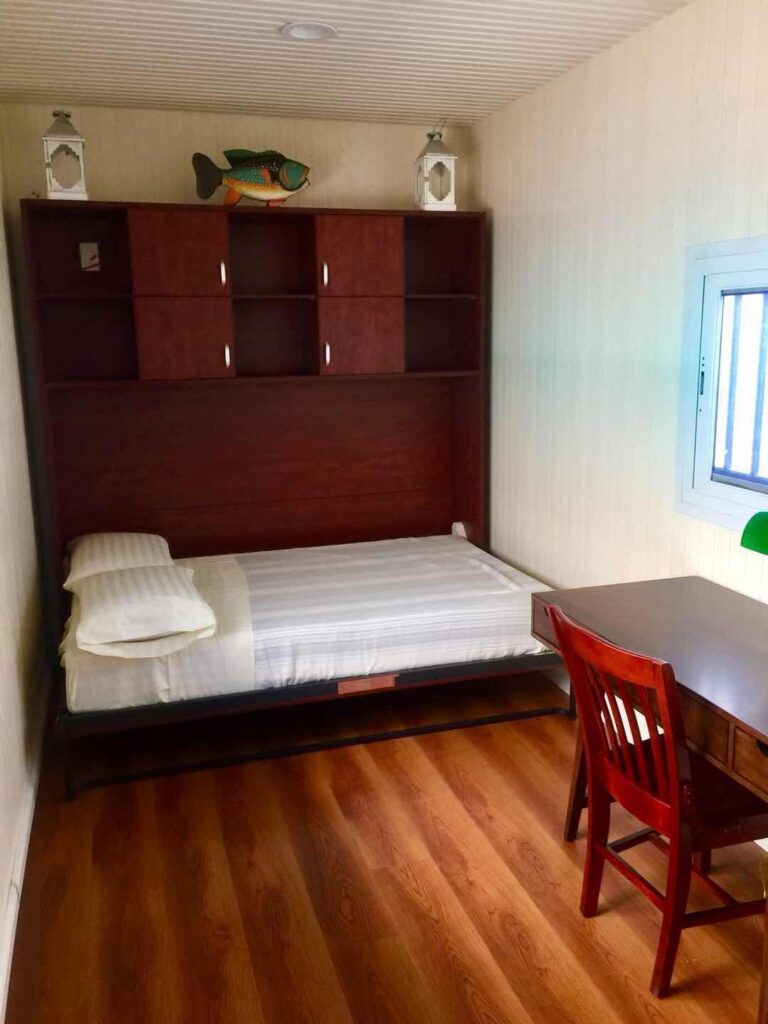 Setting up and operating a Survival Communities is not easy. Getting agreement from prospective members, keeping the costs affordable, and gathering the specialized expertise needed is a big challenge. Our initial consultation is free and extensive. Once we understand your situation and vision, we can help you put in place a plan that makes sense for you or your group. Visit us at survivalhousing.net and use our contact page to start the process.
Own a Vacation Home in Texas or Nevada—that also serves as your survival bug out location inside Fortitude Ranch
The Fortitude Ranch membership model involves members joining us like a country club, with a room you can use during visits (up to 2 weeks a year at any FR location), and a room you stay in full time when a collapse occurs and we turn into a survival community.
At FR Texas and FR Nevada we are now offering another option: you can buy a vacation home to use up to two months a year (probably winter), with FR membership included, and a great place to stay for a collapse.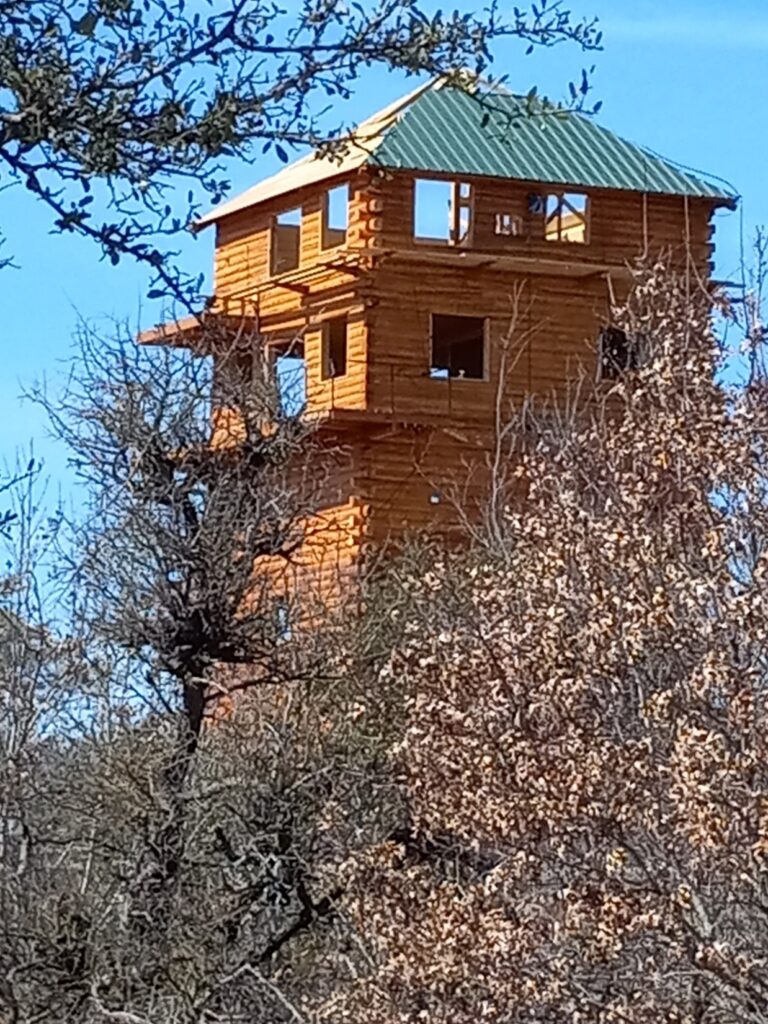 The tall log tower we recently built at FR TX has three floors that completely closed off for private use—including a private outside wrap around deck with great views.  We are selling these rooms as unfinished shells, no interior walls, rough in electric and plumbing for a bathroom/kitchen run, but no interior rooms divided up, no finished floor.  You can lease this vacation house private floor for 25 years and finish it out as you like; spartan or luxury.  The outside deck is Trex composite wood that never needs staining, and FR does all the maintenance of the exterior.  There is a fire suppression sprinkler system with two nozzles on each floor.  No condo fees or dues beyond your FR membership agreement.  When heat is needed, wood stove in basement will keep the entire log tower warm.  Washing machine for common use also available in basement.  Security provided by FR staff.  The tall log tower is inside the FR compound walls.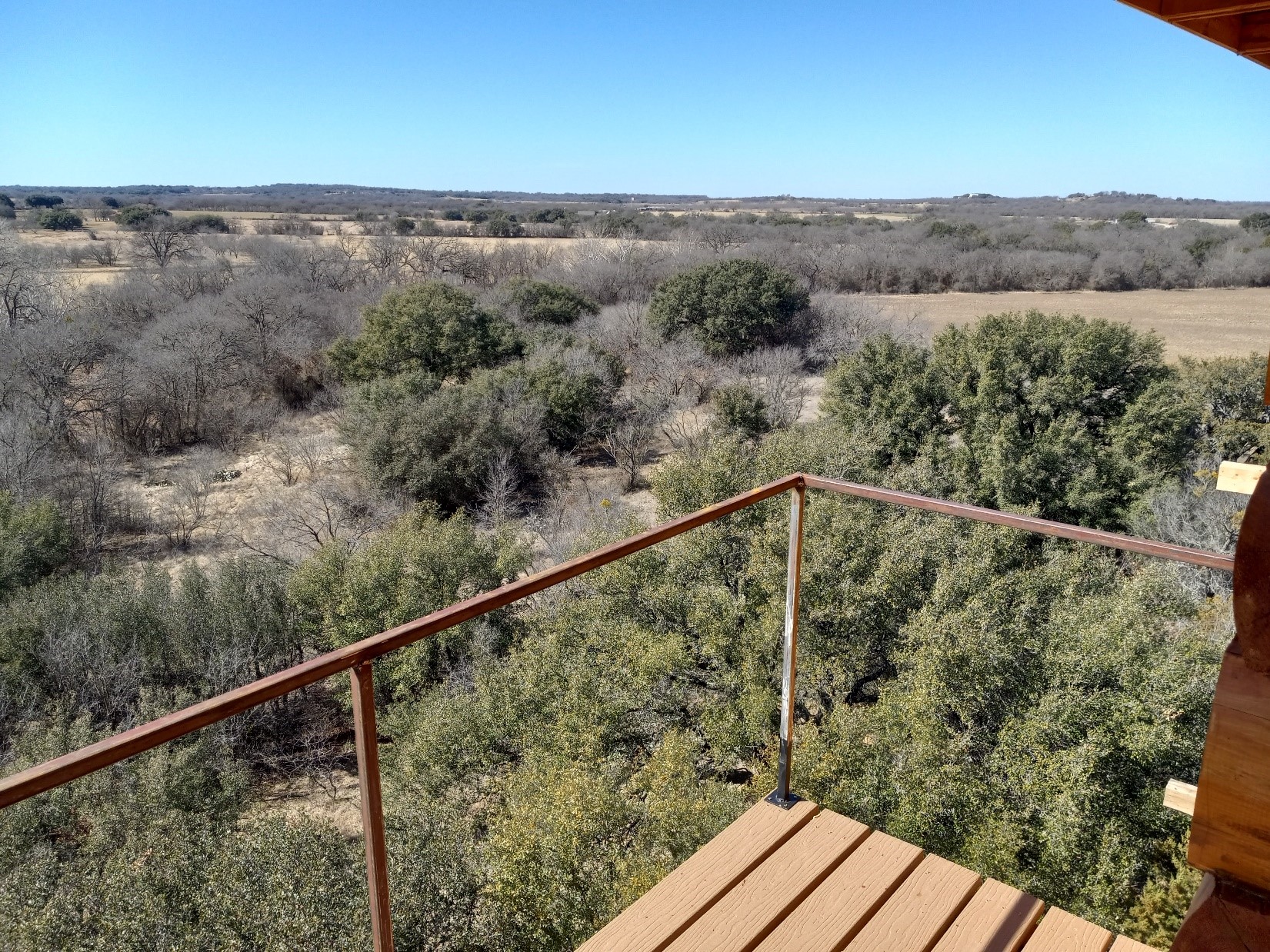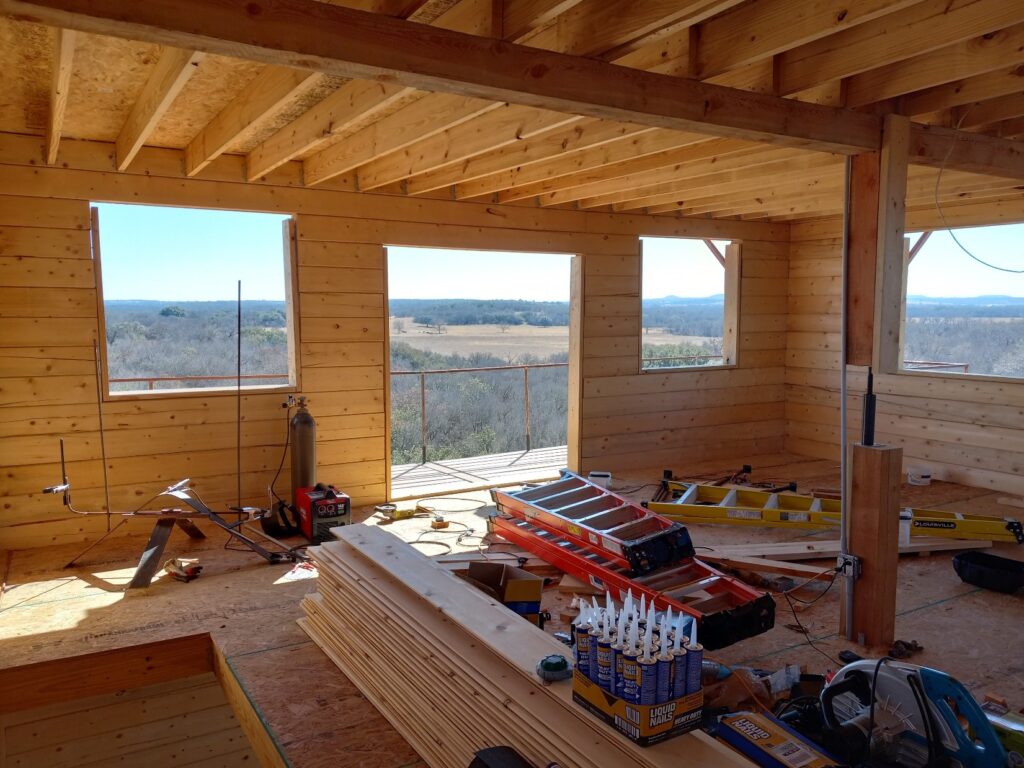 These 575 sq ft floors with 160 sq ft outside deck are priced at $150,000, which includes FR membership for up to 8 people.  Quarterly membership dues are $2,000/year, with a $262 annual food restocking fee for your registered FR memberships.  FR TX is in the center of the state, Comanche County.  Contact [email protected] if interested in acquiring one of these vacation homes at FR Texas.
For FR Nevada, we offer the top floor of a log home in the new Viking Lodge (next item in this newsletter). If interested in this vacation home option at FR NV, contact [email protected].
Fortitude Ranch Nevada huge "Viking Lodge" completed
With a connecting basement of insulated concrete form walls over 100 feet long, the latest big building at FR Nevada has Spartan, Economy and Luxury rooms available for new members.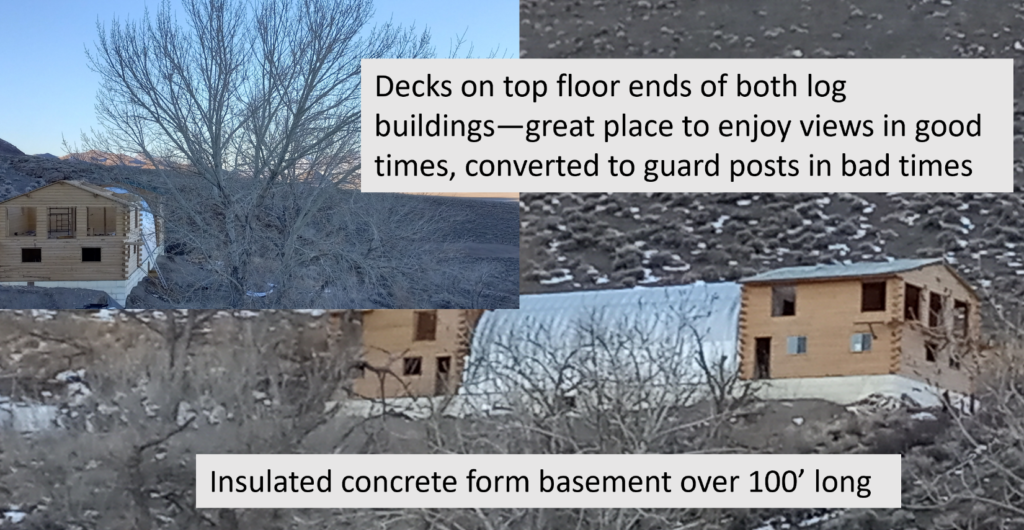 A big new building at FR NV features log homes on both ends, metal building in center, over a shared, 100+ foot long basement. At FR CO we are sold out of luxury rooms, but have economy and spartan rooms available. We are adding another log hoThe log homes on both ends house luxury rooms, beautiful common areas, and, in a collapse situation, guard posts. Economy rooms in the basement and middle floor of the steel building offer a very secure, comfortable small room for vacation visits or collapse residency. Spartan rooms on the top floor of the steel building offer very low cost membership, as low as a few thousand dollars to join and less than a thousand dollars a year on quarterly dues with a long term membership option. Many of the rooms are not framed out, giving us the flexibility to accommodate larger families or individuals based on demand.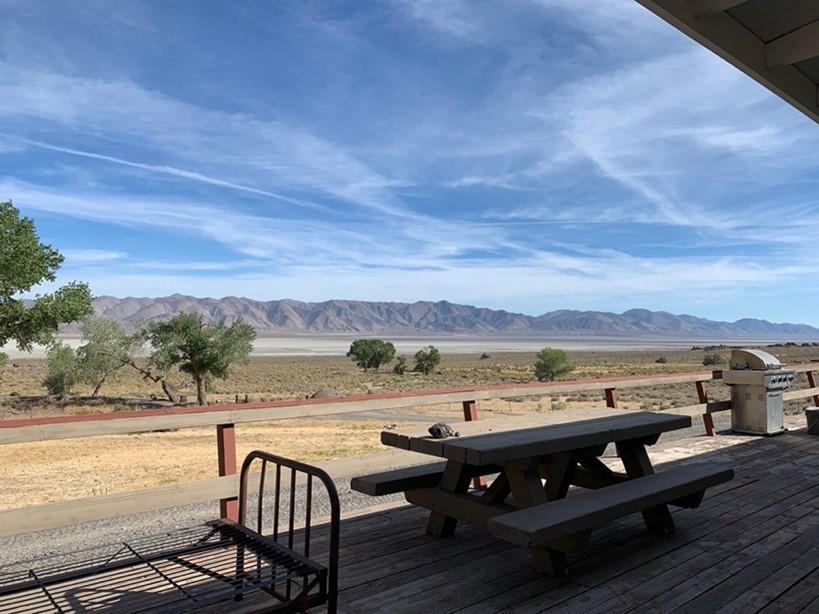 Work Located north of Reno, FR Nevada is an ideal vacation visit if you want to see awe inspiring landscapes, two vastly different beautiful lakes (Tahoe and Pyramid), enjoy fishing or hunting, and hike trails and mountains without running into other people. Enjoy our firing range, with instruction if desired from our capable, former military staff.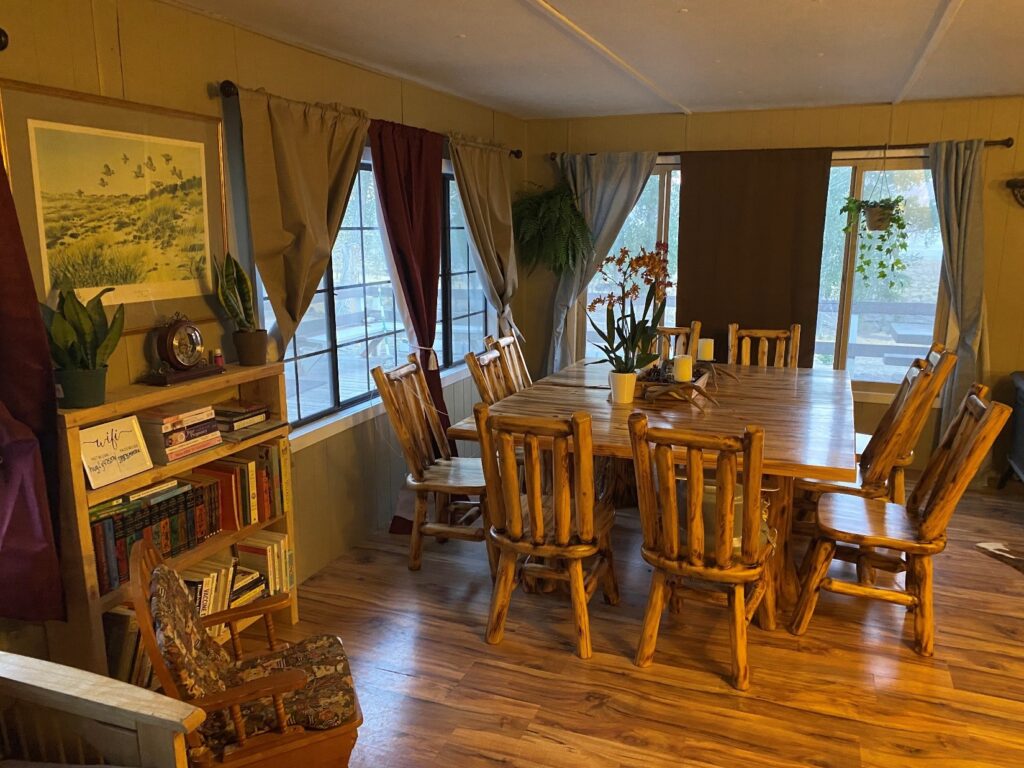 If interested in joining FR Nevada, contact [email protected]
Schedule a trip to any Fortitude Ranch location next May or June and participate in our Horseshoe Tournament
Plan ahead:  You'll have two days to participate in a Fortitude Ranch-wide (members only) Horseshoe Tournament on May 14 or June 18.  Go to any FR location from 1pm to 4pm on these dates to compete.  Trophies and Fortitude token awards to top scoring players.  If you want to do a vacation overnight stay, contact the Ranch Manager (or sales associate you've worked with) to schedule a visit.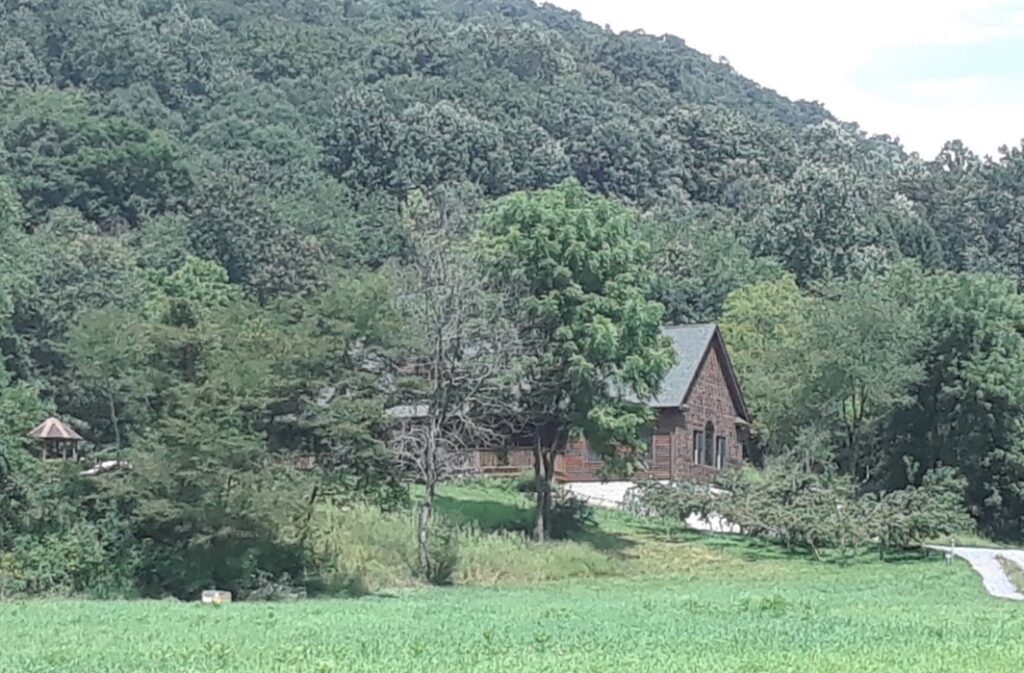 Our beautiful Fortitude Ranch WV location is surrounded by the George Washington National Forest.
If interested in full or part time employment as a Ranch Manager or Construction Worker at any FR location, contact us!
Work opportunities at most of our locations, full or part time, long or short term. Do not need to have construction experience to do construction work; we train and supervise. We are also looking for "Assistant Ranch Managers" who work a few weeks a year at their "home fort" to get reduced price FR membership.
Contact [email protected]
Fortitude Ranch the ideal hedge investment
When the next pandemic or bad collapse hits, our electric grid goes down, or we get into a nuclear war, the stock market will tank and many businesses will never recover.  Fortitude Ranch is an "anti-fragile" business—we thrive when disasters strike, making us an ideal hedge investment.  Due to ridiculous Securities Exchange Commission regulations we are limited to "accredited investors" a dishonest government term for rich people, those with at least a million dollars in net worth.  If you qualify and would like to invest, contact [email protected].