Methods of Payment
You may pay for your membership via check, debit, credit card or PayPal Credit. To pay by debit or credit card, enter your payment amount below and select "Pay Now." Both registered users and guests of PayPal accepted. If you have or create a PayPal account, we accept PayPal Credit.
For checks, make out to "Fortitude Ranch" and mail to:
PO Box 49554
Colorado Springs, CO 80949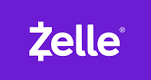 You can make membership payments and token purchases via Zelle by using our email address: 
[email protected]
Wire funds to:
Bank Name – 1st Bank
Routing Number – 107005047
Address of Bank – Lakewood, Colorado
Beneficiary's Name – Disaster Preparedness LLC
Beneficiary's Account Number – 9101250307
Restrictions
♦ # days/year recreational use limited due to limited above ground rooms and to allow guests more privacy when recreating at site
♦ Vacation visits limited to two weeks/year
♦ Priority scheduling for your "base" ranch, visit other locations on first come first reserved basis
♦ There is no charge to visit and recreate/overnight at Fortitude Ranch locations for members, but length of stay limited to ensure small number of guests for privacy and ability to enjoy solitude of outdoor surroundings.