Staff
The Fortitude Ranch management team is a group of experienced "preppers" who have been acquiring survival skills and operating survival groups for decades. Most of us are former military. All of us have business and professional backgrounds and the highest standards of integrity. Our Foodservice Manager has thirty years of restaurant management experience. Some of our staff, in keeping with the prepper community ethos of "don't tell anyone you're a prepper" do not list their names on our website. Many of our members have ideal survival skills such as MDs and Pharmacists. They are not listed here, and we never disclose our member's names!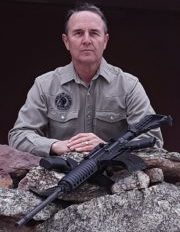 Dr. Drew Miller, Col USAFR (Ret)
CEO, Fortitude Ranch CO Ranch Manager
Colonel Miller is a USAF Academy honor graduate who received an academic scholarship to Harvard University where he earned a Master's Degree and PhD in Public Policy/Operations Research. His dissertation topic was underground nuclear defense shelters and field fortifications. Drew served in the Cold War at Strategic Air Command, deployed to Germany, Bosnia, and Iraq. In addition to serving as an intelligence officer in Active, Air Guard and Reserve AF positions, retiring as a Colonel, he served in the Senior Executive Service in the Pentagon, and in many business management positions. His articles on the bioengineered viral pandemic threat and collapse have been published in leading journals. In addition to opening new FR locations, Drew serves as Ranch Manager for FR Colorado.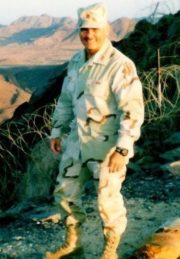 David J, LTC USA (Ret)
Member, Board of Directors
David is a 24-year veteran of the U.S. Army and retired Army Chemical Officer. He taught nuclear biological and chemical warfare defense to military personnel all over the world. As a weapon of mass destruction expert, six months after 9/11 occurred, Dave was recalled to active duty. After retiring from the Federal Government as an emergency management specialist with DHS he worked with Pennsylvania Emergency Management Agency, NASA and US Air Force Global Strike Command. David has a Bachelor's degree in Criminal Justice, a Master's degree in Security Management and numerous awards from military and civilian organizations.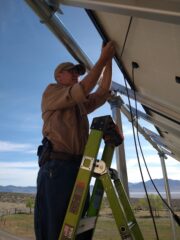 Eric P, US Navy (Ret)
VP Construction and Corporate Locations, Fortitude Ranch Wisconsin Ranch Manager
Eric grew up in a military household. With an aptitude for repairing things, Eric worked in a local garage and learned light auto / truck mechanic skills. After Eric served in the US Navy as a Boatswain's Mate with many collateral duties including boat coxswain, ship's swimmer, landing signal man, security alert force and airfield Crash- Crew chief, he attained his Airframe and Power plant licenses along with his Commercial Pilot license. Before joining Fortitude Ranch, Eric owned and operated a small aircraft maintenance, inspection and repair shop with a number of specialties. Two characteristics Eric has developed over the years are "learn something new every day" and the Boy Scout motto "Be Prepared."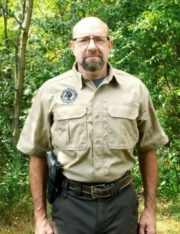 Steven Rene, US Army (Ret)
COO, Fortitude Ranch WV Ranch Manager
Steven Rene served our country for nine years in the US Army as a Pershing Missile crew member and Intelligence Analyst, deployed with the 1st Cavalry Division for Operation Desert Storm. As a result of this wartime service, Steven was exposed to Sarin nerve agent in Iraq. Upon his Honorable discharge he attended college and earned a Bachelor's degree in Humanities and started his own international non-profit organization, helping victims of the 1986 Chernobyl nuclear disaster. He served in the country of Belarus for 12 years remodeling and updating their clinics and running a small ranch for social orphans. His construction experience is another great fit with Fortitude Ranch where he serves as our Ranch Manager.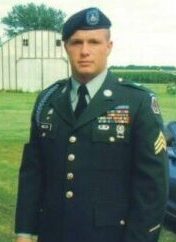 Brandon M, US Army (Ret)
Fortitude Ranch Nevada Ranch Manager
Brandon M is a seven-year veteran of the Army where he served as an infantry mortarman. He was stationed in Germany for three years and Fort Drum, NY with the 10th Mountain Division for four years while doing two combat deployments. After his service he attended college, getting B.A.s in Philosophy and Anthropology, with a minor in Geographical Information Sciences. He also worked as a machinist for 12 years doing metal fabrication and welding. Brandon grew up on a 640 acre farm where they had sheep, chickens, and grew canning crops. In his spare time he enjoys building ARs, hunting, and archery.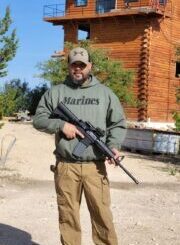 Dustin G, US Marine Corps (Ret)
Fortitude Ranch Texas Ranch Manager
Dustin G is a Marine Corps Staff Sergeant, who served over 15 years on active duty. His primary specialty was Military Police. Dustin served as Squad leader in an MP combat unit and as Watch Commander for multiple platoons guarding air stations in southern California. His secondary duty was weapons marksmanship training, ranging from crew served heavy weapons to small arms. Military training includes Antiterrorism officer, marksmanship coach, defensive tactics instructor, Marine Corps Martial arts, combat medical aid, and multiple combat training courses. After the Marines he worked as a Sergeant at the Deputy Marshall's office for the Maricopa County Superior Court, and as a Custom Protection Officer with a police department in Arizona.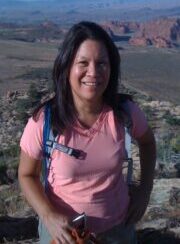 Alicia C
SVP Sales Fortitude Ranch; CEO, Survival Housing LLC
Alicia brings 25+ years of media sales and business development experience. For entrepreneurial DNA, she's worked at 4 digital media startups, of which 3 were acquired. She recently lived in Boise, Idaho, where she led print & digital sales for an adventure magazine, as her interest in hiking, cycling and exploring the outdoors was in sync with award winning content. Alicia has consulted for other survivalist community properties, and follows prepper trends closely. She's a graduate of Westmont College in Santa Barbara, CA, with a BA in Communication and Media Studies.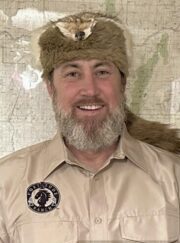 Jason N
Fortitude Ranch Colorado Constuction Manager
Jason has 35+ years working in the construction trades to include kitchen & bathroom remodeling, finish carpentry and electrical. Jason also has hydroponic farm experience, growing micro-greens, lettuces and herbs. He is a Chapter co-director of the Constitutional Sheriff's and Peace Officers Association. Jason recently created Survival Man Magazine, an online publication with content on self-sustainability, preparedness and constitutionalism. Jason has great weapons and survival skills, and enjoys action sports and adventure activities.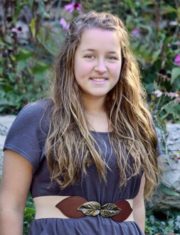 Anna M
Office Manager/Sales
Anna manages FR office operations and assists with sales, explaining the many membership and token options. While she attended the University of Edinburgh for a year, she graduated from the University of Colorado where she participated in Army ROTC training. She has served at all FR locations and will likely be at the FR Colorado ranch during a collapse.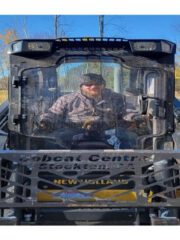 Will P
Assistant Ranch Manager, Fortitude Ranch Wisconsin
Will grew up in a working aviation maintenance and inspection shop assisting with maintenance, relocating aircraft using an aircraft tug and learning a good work ethic. He participated in 4H, worked with horses and farm animals during summer break, excelled in wood working and construction, learned to weld and rebuild engines. After graduating High School, Will worked for a large bus service repairing buses and running the company snow plow. Will's marksmanship and hunting skills, construction and machine operating experience, are used as Assistant Ranch Manager.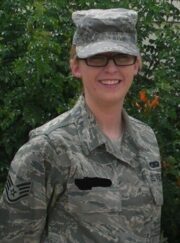 Heather, US Air Force (Ret)
Assistant Ranch Manager, Fortitude Ranch Nevada
Heather is a ten-year veteran of the Air Force where she served as Knowledge Ops (Comm) Craftsman, Instructor for Pararescue, Logistics Readiness, Special Investigations, Pre-deployment Training, and TACP/JTACs units. She was stationed at NAS Keflavik Iceland, RAFB Mildenhall England, LAFB Arizona, Iraq, LAFB Biloxi Mississippi, and JRTC Fort Polk Louisiana. She also deployed to serve in Iraq. She was awarded Air Force Commendation, Air Force Achievement, Army Achievement, and Joint Service Achievement medals. After her service she obtained a B.A. in Religion and A.A. in Web Design. Heather grew up on a small farm where she learned animal care including chickens, pigs, barrel racing horses, and gardening.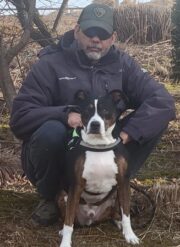 George F
Assistant Ranch Manager, Fortitude Ranch West Virginia
George has 20+ years of state/federal law enforcement, military, and national security experience. He served in a United States Marine Corps Force Reconnaissance Company and Hawaii Army National Guard Military Police Unit. He was a police officer with the Honolulu Police Department, a police Sergeant with the Department of Defense Police and Special Investigator with the Commonwealth of the Northern Marianas Island, Department of Public Safety. George served overseas in Germany for the U.S. Army Europe, Office of the Provost Marshal and Office of the Inspector General. George worked for Department of Homeland Security participating in transnational criminal investigations and intelligence operations.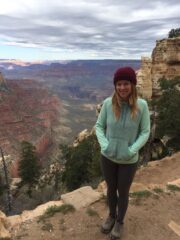 Abbey A
Sales Associate
Abbey manages sales and work with membership for Fortitude Ranch Wisconsin and the north central region. Abbey has worked as a consultant and developer and has a background in education. She graduated from the University of Nebraska in Lincoln with a Bachelor's in Psychology.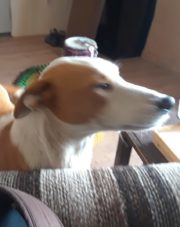 Rosie
Fortitude Ranch Texas Guard Dog
Rosie excels in keeping foxes and coyotes away from our free-range chickens.. Pets are allowed at Fortitude Ranch—but members are responsible for providing their food, cleaning up, and ensuring they are never a nuisance.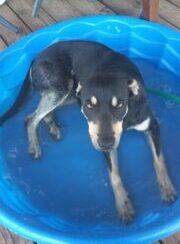 Luna
Fortitude Ranch Texas Guard Dog
Luna is an apprentice Guard Dog at FR Texas, working with Rosie.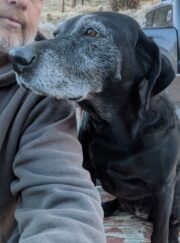 Nala
Fortitude Ranch Nevada Guard Dog
Nala is the senior guard dog at FR Nevada, focusing on RV area protection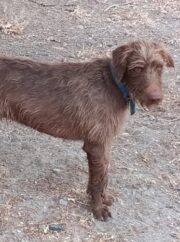 Ron Weasley
Fortitude Ranch Nevada Guard Dog
When not trying to crawl into your lap, Ron serves as mid-range Guard Dog, visiting all buildings while keeping an eye on the chickens.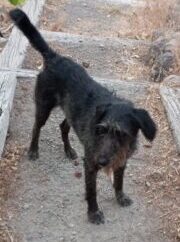 Starbuck
Fortitude Ranch Nevada Guard Dog
Starbuck provides long range reconnaissance and protection, covering all 175 acres of our property and venturing into surrounding BLM land in pursuit of coyotes and jack rabbits, reinforced by her brother Ron if a serious threat.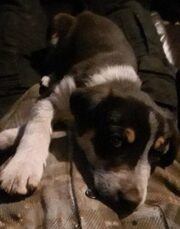 Frodo
Fortitude Ranch Colorado Guard Dog
Frodo, half Coon Hound, half Border Collie, assists Donnie in defending the chickens and members of Fortitude Ranch Colorado.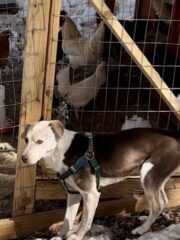 Donnie
Fortitude Ranch Colorado Guard Dog
Loyal guard dog Donnie protects chickens at Fortitude Ranch Colorado.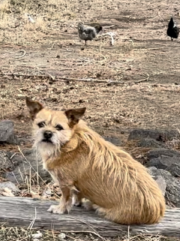 Tiger
Fortitude Ranch Colorado Guard Dog
Tiger is our inside the fence, alarm dog at FR CO.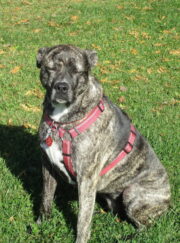 Brea
Fortitude Ranch Wisconsin Guard Dog
Brea guards and protects friendly critters and guests at our lakefront Fortitude Ranch Wisconsin location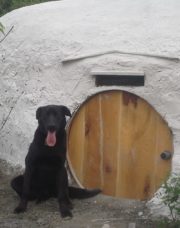 Ringo
Fortitude Ranch West Virginia Guard Dog/Entertainment Director
Ringo does his job well—keeping foxes and coyotes away from our free-range chickens, deer from our peach trees and gardens, and providing warning barks when people approach. Ringo is also a true best friend, enjoyed by all our guests. He is convinced that small creatures hide in rocks, and can spend an hour wrestling a big boulder around, barking and having a great time. Pictured here in front of the "Hobbit House", a guard shelter attached to the guard watch gazebo.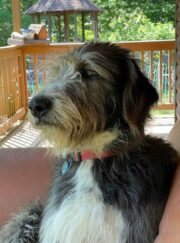 Mandalorian
Fortitude Ranch West Virginia Guard Dog
Ever vigilant, the warrior dog Mandalorian on lookout for chicken thieves and hawks. Backed up by Ringo, Mandalorian provides ruthless farm animal defense while entertaining human visitors.